What is Pregnitude?
Pregnitude is recognized as a viable non-prescription option for women who may be having difficulty conceiving as it can help promote regular ovulation, support regular menstrual cycles and increase quality of eggs*
Learn More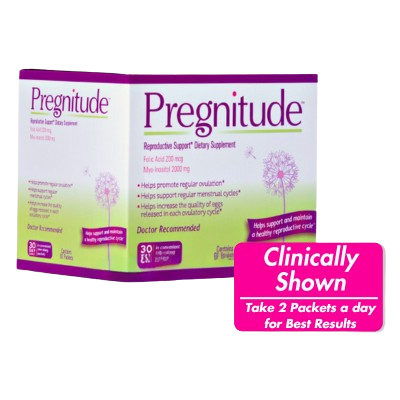 Healthy Living Tips
Living a healthy lifestyle is key.
Some tips to consider when trying to conceive:
Eating healthy and maintaining a nutritious diet.
Reduce or eliminate alcohol consumption, as well as recreational drugs and smoking.
Low to moderate caffeine consumption.
As delicious and healthy as fish is, certain types are high in mercury.
Consult with your physician if you have a history of medical conditions that may prevent you from conceiving.